Does GPS use data on the iPhone? This question can be answered in two ways. Because the GPS feature doesn't use any data directly, it does require data on some of the factors related to GPS. This means that GPS doesn't lose any data in the case of location tracking.
But data is needed for a graphical representation of your location and more information. Moreover, GPS data is required or lost, depending on how other applications are using the GPS feature.
There is a lot of confusion among users about the use of GPS data if you have such confusion. Don't worry. Here I will discuss all the issues related to data loss of GPS on iPhones, as well as other issues.
Does GPS Use Data On the iphone?
GPS does not use any data directly, but when we look at the pictorial form of GPS with different apps, of course, data is needed. But just knowing the reason you can't be clear. Below I explain the various questions and answers related to the data cost of GPS and how it works.
How does the GPS service in an iPhone work?
GPS means a global positioning system. It's an amazing technology developed by the US navy. GPS is currently owned by the U.S. government and is being monitored with extreme security by the U.S. Air force. Its works through radio navigation waves.
Your iPhone's motherboard has a GPS chip that helps calculate the device's location with cellphone towers and Wi-Fi networks. However, the whole process of figuring out the location of your phone requires a lot of perfect calculation and energy.
Does the iPhone have a real GPS?
Yes of course the iPhone has a real GPS chip. It does all the work related to the location of your phone. The iPhone has Apple's own map application known as Apple Map. The illustrated presentation has been presented to you through this app.
This is a great app just like Google Maps. Simply put these apps are designed to make location-based work more enjoyable and user-friendly. But it's mainly due to the GPS  chip on the motherboard that is able to perform the task of the users' location perfectly through a lot of powerful signal control.
Does The iPhone Have GPS Without Service?
The iPhone's GPS feature allows users to use the app offline considering their needs. But in this case, there are some limitations such as you can only download the location you need and use it offline. The full map is not allowed to be used offline.
However, the offline user doesn't need to use the full map, because you get the map you need. It's very helpful for traveling abroad or traveling somewhere unfamiliar. Because You will get the full benefit with offline, which is beastly very nice.
How To Use GPS On iPhone Without Service?
The iPhone offers the advantage of using offline GPS, which has impressed every user with its excellent functionality. There are several ways you can take advantage of this offline GPS for iPhone, but there I will show you the easiest way to use offline GPS.
Step 1: Your iPhone will need Wi-Fi or a cellular network before starting this process, so make sure first. Then go to the Apple Play Store and search by typing offmaps. Now choose the desired app and install it.
Step 2: Once offmaps is installed, open it. Then find the area you want to use the map offline. In the case of area selection. It's best to take some time, so zoom in and zoom out again then select the area you need perfectly.
Step 3: Now look at the bottom of the screen, there is an open download map option, through which download your selected area. Once download complete coles the off maps application.
Step 4: Now your offmaps are ready to use offline. To check, turn off the net connection and open the app again. Then click on the compass icon, Now I hope you can see that the app is working perfectly offline.
How Much Data Does Apple Maps Use 2022?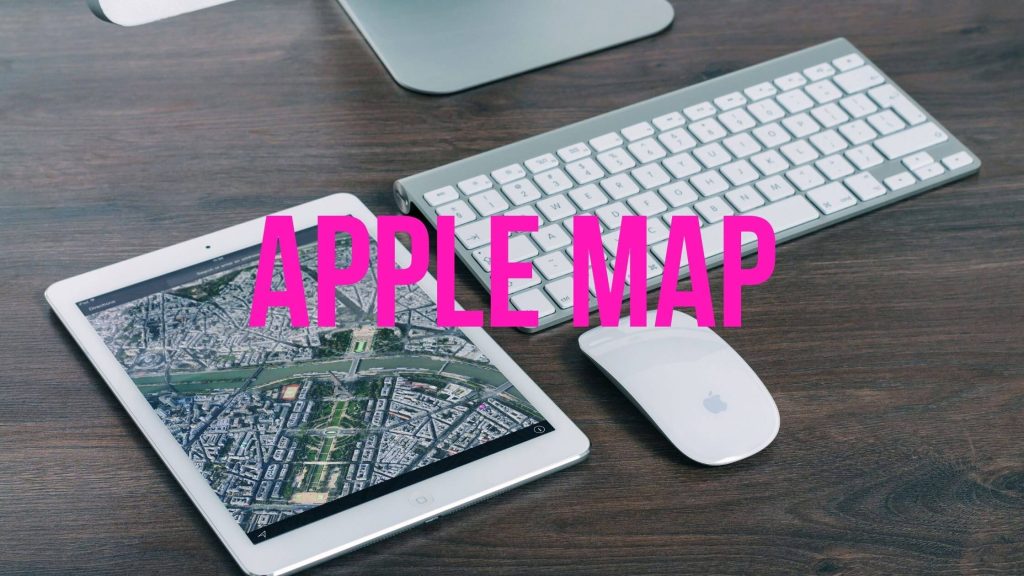 Almost all Apple users have headaches about Does GPS use data on the iPhone and how much data Apple maps lose. Because there is a common perception among everyone that Apple MAPs lose a lot of data.
However, you may be surprised to hear that Apple Map loses only 1 MB of data every 10 minutes, which is about 2.7 MB per half hour. Yeah, it's true that Apple maps lose very little data, which is very little in terms of their features and effectiveness.
Moreover, you may be surprised to hear that Apple uses a small amount of data when using navigation. Because when using navigation, it loses a minimum of 0.6 MB and a maximum of 1.3 MB of data per 10 miles. If you view large images, you'll lose up to 2 MB of data in 10 miles.
Frequently Asked Questions
Does Apple Maps use cellular data?
You need data to use Apple Maps because it's an online app. All of the phone's GPS systems run on GPS chips, but the map app makes these related locations user-friendly views.
So it is natural that this process will require data to run. But there is no requirement that a cellular network is required, it can be on any network.
Can I use GPS without data?
Yes, you can use GPS services with data.  Because GPS apps offer of using the features offline. In this field, you first need to select the location you need and download. Once downloaded, you can use all the features offline for a certain period of time.
Which uses less data Google Maps or Apple Maps?
Both Apple Maps and Goole Map are currently the most popular map applications. One of the common interests of users of these two apps is to know which map loses more data.
Although both maps lose much less data, Apple Maps lose more data than Google Maps. But in terms of battery power consumption, the Apple MAp loses much less battery power.
The difference between today's technology and the technology of a few years ago shows how much technology has changed in such a short time. Moreover, there is no limit to the number of previous technical updates that have become useless.
Nowadays, with so much technology being used, people have forgotten about its previous effectiveness. If I give the example of GPS, nowadays all classes of people use GPS through their smartphones. But even a few years ago there was no way to use GPS without official need.
However, one thing everyone is worried about when using GPS is- Does GPS use data on the iPhone? Above I have explained this in detail, so I hope you have cleared everything regarding the data cost of GPS.