Valve's Steam is one of the most popular video game distribution services. One of the main reasons for its popularity is the massive library that they offer. And they offer you their services at a wide range of prices. With the gaming industry's advancement, there has been a rise of the populace in the gamers' community. And casual players comprise this industry. For these casual players, Steam offers the cheapest PC games. That is why we have brought here today a list of the best cheap games on Steam.
Among Us
Innersloth published this cloak-and-dagger party game back in 2018. They designed it only for Android and iOS platforms. But it failed to gather much response. Despite having solid gameplay, Among Us could not catch the eye of the general gaming community back then. The cause may have been the exclusivity of mobile platforms and the developer's team's insufficient marketing abilities. Some blame the local multiplayer mode. But, after Steam took hold of Innersloth's game, it became a rapid success within a year.
The indie-game is now one of the most-streamed esports on the YouTube and Twitch streaming platforms. One of the main reasons for it being one of the best cheap games on PC. It is due to its quality of being enjoyable even when watching only. You can keep yourself entertained without even participating. This cross-platform game sets up on a mission to fix a spaceship. The players split up into two teams. A team of crewmates or become one of the menacing imposters. As a crewmate, you will have to perform various tasks to make the spaceship functional again. The tasks are straightforward puzzles. And without any imposters, the game would be too easy and boring. It is the imposter's job to turn this easy game into a challenging one. As an imposter, your mission will be to hamper the crewmates' tasks any way you can. With no built-in voice-chat, the players are only able to communicate with each other in meetings. And this is one of the most exciting features of this game. So, if you want to turn your paranoia into a party, you can buy this game from the Steam store for only USD 2.99.
Fall Guys: Ultimate Knockout
Mediatonic has brought out this ultimate combination of a battle royal with a TV show only recently. Devolver Digital has published this colorful battle royal in February 2020. Before, a particular shooting style has dominated the battle royal games. The players would be placed in a limited arena where you will have to blast each other until only one remains. Fall guys have introduced a fresh and exciting concept of battle royals. And it does not follow the traditional shoot-to-live idea that several developers have streamlined so far. It replaces bombs and guns with human-sized jelly beans and huge foam hurdles.
Fall Guys holds a similar concept to that of the game shows such as Takeshi's Castle and Wipeout. The idea is very simple. Each match contains 60 players. As one of these players, you will have to guide your personalized avatar through a series of obstacle courses. And after going through five stages of inflatable slaughter, you will have a shot at taking the crown home. Each phase lasts for a time limit of 15 minutes only. This contributes further to giving the game a TV-show feel. And the tools that you have to operate through this obstacle course are simple functions. Such as running, diving, jumping and grabbing. With its colorful aesthetics and bubbly music, Fall Guys is suitable for people of all ages. You can buy this cheap PC game in the Steam store for only USD 8.19.
Dead By Daylight
Behaviour Interactive released this game back in 2016. But, the launch was less than successful. But since then, the developers have fed Dead By Daylight many intricate updates, making it one of the best PC games ever. This is one game where you can play iconic characters. Such as Nancy Wheeler to run away from villains such as Freddy Kruger. The premise might seem silly to some. But Dead By Daylight has turned this weird setting into one of the best horror games you can play today.
As a player, you can have one of the two roles. You can play as a ruthless killer. As a killer, your job will be to capture the survivors. After capturing the survivors, you will have to sacrifice them to the Entity. And if you can sacrifice all four survivors, you win the round. Or you can play as one of the four unfortunate survivors. Your job is simple, SURVIVE! With no attacking abilities, you can only run and slow down the killer and hope to escape his ruthless grasp. To make the field even, the killer has damaging abilities. When playing as the killer, you will also receive information before the others do. So, you can use this information always to stay ahead and capture your victims. So, to gather the experience of the most robust horror game ever, you can buy this game at the Steam store for only USD 8.19.
Final Fantasy XIV
With a rough beginning, Final Fantasy XVI came out in 2014. But Final Fantasy is one of Square Enix's most prized franchise. They feared that their most beloved franchise might have a literal 'final fantasy.' So, Square Enix took a venture to make this project a success. They added a massive story with versatile gameplay. Final Fantasy features a developed gameplay style. This gameplay enables the player to have varied play styles.
The Final Fantasy series is unique among the RPG series. And even among the franchise, Final Fantasy XIV wears the crown jewel. It has a unique stylized visual style that offers wallpaper-worthy moments. The developers have included different weather effects. They range from humdrum overcast days to even torrential rainstorms. And coupled with the lovely views, Final Fantasy XIV remains true to the franchise's tradition of pleasing sounds. The delightful music includes both soothing tracks and heavy metal riffs. And it jumps from one to another. The developers have toned down the graphics so that it can run well on PS 3 and 4 and mid-range PCs as well. Requiring a monthly subscription, this game will cost you only USD 8.19 to buy.
Teardown
At first glance, Teardown may seem like a game where you have to play the role of a demolisher as Tuxedo Lab starts you off on the game with a mission where you have to demolish a house. And you only have a few simple things to complete the task, such as a sledgehammer and a can of spray. With these as your trusted buddies, you will embark on an adventure of your building-demolishing life. But the developers introduced a creative twist here. You see, the guy who hired you to do the job was a shady one. And so, you are now on the run from cops on a charge of destruction of property. And the only way to get this charge off is to do some robbery for one of the cops.
The Voxel-based destruction game features some excellent mechanics and satisfying visuals. It is a heist game. The missions generally go like this. You steal an item and a timer of 60 seconds starts. Unless you can get to your getaway car and bail within the time limit, the police will catch you. There are often multiple objectives. And since this game is not lenient with its time limits, maintaining them can be a hassle. So, you will have to learn some shortcuts to level up in the latter stages. Such as breaking the floor to get an item from the second floor to the first floor quickly. So, if you are a fan of Voxel-based destruction games, get this cheap PC game from the Steam store for only USD 8.19
Related: Best Multiplayer Games On Steam
Nioh: Complete Edition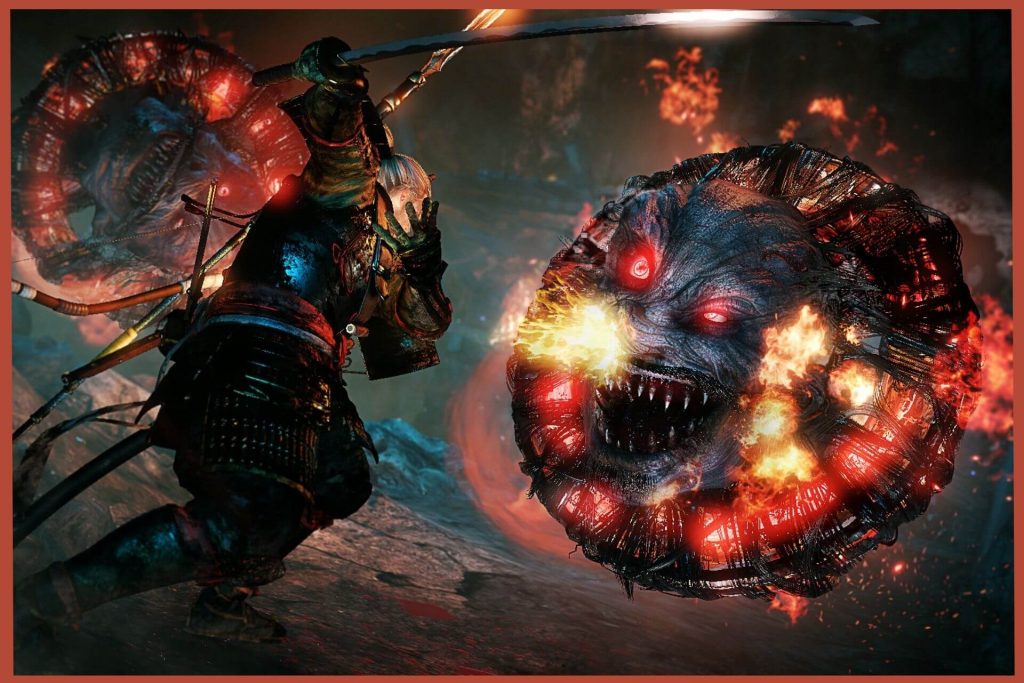 Nioh is the first shot that Team Ninja took at an action-RPG. And with their first shot, they have come closer than anyone else to the benchmark of action-RPG, the souls series. So, if you are a fan of From Software's prized franchise, you might feel a sense of familiarity when playing Nioh. It shares a few superficial similarities with Dark Souls. Corpse-run death system, the summoning co-op system, enemy respawning checkpoints, Nioh has them all. But do not let these fool you because Nioh is a beast as of itself.
Filled with a technically rich combat system, Nioh is a must-play action-RPG for any gamers. Team Ninja has put a lot of time into designing each level. And its intricately layered combat system allows enough personalization. While it still pays tribute to the stamina-based framework. This particular combat framework forces you to improve and adapt your playstyle every second. So, this game is quite difficult for newcomers. But do not think that you can get better by adding a few gameplay hours to your portfolio. Unless you play to get better, Nioh's merciless gameplay will not let you advance to the next stage. So, come on down to Steam and get this game for only USD 15.99.
PayDay 2
PayDay 2 is a cooperative heist game. And like all co-op games, the chances of you succeeding in a mission depends highly on your teammates. So, you have to pick the right crew if you want to win. If you choose a guy with an IQ level similar to a toaster oven as your getaway driver, you are set to fail the mission. And that is going to piss you off big time. So, PayDay 2 is only as good as the people you are partying up with. And if your crewmates and you play the game as the developers meant you to play, you are all in for a treat.
Overkill has developed co-op gameplay with a solid core. This four-person team has to cooperate to make the best use of each person's strong suit. Just as the core gameplay, the many mechanics and systems that feed into it are well-designed. In the principal mode, you can choose various missions to complete with your teammates. And every time you play the same task, the aspects of it would be different, such as camera positions, guard routines. So, you will have to first drop in as an ordinary civilian to scope out the place. And this is one of the most cathartic experiences that this game has to offer. You can buy this game from the Steam store for only USD 5.49.
Age of Empires III: Definitive Edition
When released, Age of Empires III was overshadowed by its predecessor, Age of Empires II. It suffered by being a sequel to the genre-defining Age of Empires II. The second game of the franchise was also a master of isometric pixel art. The style that was once thought to be lost was brought back to life by the genre-defining game. Age of Empires III was overshadowed by its predecessor. But then Xbox Game Studios brought this game back to life with the definitive edition.
The developers changed the things that needed a change for a better acceptance of the game. This brought the production value to a higher standard than the previous version could not even dream of. The definitive addition gives unique twists to the RTS genre. With upgraded graphics, the new AoE 3 is a beauty. And these modern aesthetics are coupled with the pleasing sounds that are a tradition in the AoE series. So, buy this game from the Steam store for USD 8.19 and get to create your nation.
Terraria
Terraria by Re-logic is an endless, freewheeling game. Terraria seems like the result of mixing Minecraft with Spelunky. From Minecraft, it inherits the focus on building new structures by drilling out the earth. With a continuous day and night cycle, you have all day to work. But when the night comes, the zombies come with it. So, like Minecraft, you will have to focus on getting yourself a safe place for the night because that is when the horror pours in.
But, unlike Minecraft, Terraria is more focused on combat. And that is where Spelunky comes in. Like Spelunky, Terraria also features boss enemies. They are mainly summoned by an arcane sequence of events. And another one of Terraria's innovative features is the village development aspect. With it, you have to attract NPCs to add more functions to your village. To enjoy this ultimate combination, go to the Steam store to pick out a copy of this cheap PC game for only USD 9.99.
Left 4 Dead 2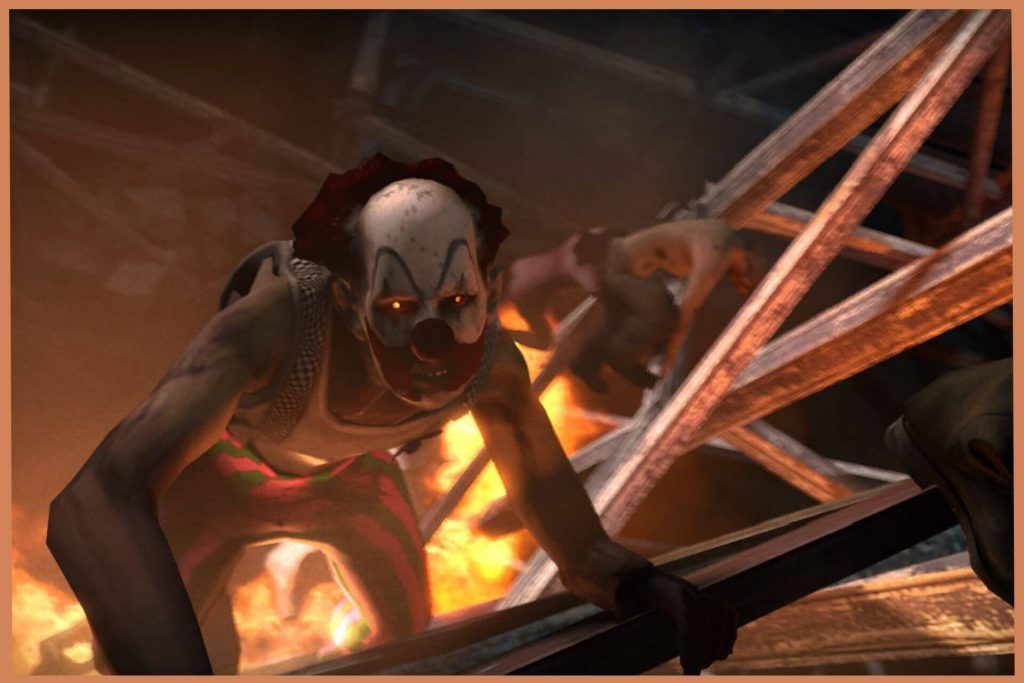 With the fastest turnaround time, Valve has brought out the second game of their horror franchise, Left 4 Dead 2. So, some accepted the game to be incomplete. But to their surprise, Valve has brought out a complete and overwhelmingly awesome horror game. The first game of the series fades in comparison with the latest product. Left 4 Dead 1 was short of content, which the sequel has plenty of. You can even say that Left 4 Dead 2 thrives in its scope.
And it is not just the content that the sequel has its predecessor beat. Left 4 Dead 2 has improved on the original in every way. Starting with new characters, new enemies, new fun weapons, the sequel is richer in every aspect of the game. With new engaging game modes, Valve has added five new campaign maps that you can enjoy. So, if you are in the mood to shoot some zombies with your friends, this game is available in the Steam store for only USD 5.49.
Factorio
Factorio is the ultimate combination of RTS building, management sim, and idle game. If you are a person that loves casual gaming, then this game is for you. You can play Terrario at your own pace. This is a game where you can enjoy designing automated-functional systems.

You start on an alien planet with nothing but a coal-burning drill and your wits. From there, you have to eventually build up a fully-automated factory that can fill up multiple screens. This all leads to you fixing your spaceship so that you can return home. You can enjoy this game for a long time. The only drawback is that people may not even catch your glimpse once you start playing this game, so beware! You can grab a copy of this game from the Steam store for USD 10.00.
Car Mechanic Simulator 2018
RedDot Games has developed a brand new real-life car mechanic simulator 2018. The game challenges players to paint, renovate, tune, and drive cars. By doing so, you can expand your business. The game is less focused on the story, and more focused on a car mechanic's real-life struggles. You can feel the hardships behind running a car repair shop.
CMS 2018 starts with a cinematic where you will be buying a barn find. And finally, the repairman will renovate it into an awesome-looking car. With a library of over 40 vehicles and more than a thousand parts, CMS 2018 is as real as it gets. So, if you are interested in the experience of how to run a repair shop, you can buy this game from the Steam store for USD 8.19.
Cooking Simulator
Simulator games have been all the rage for the past few years. Some games let you play the role of a bus driver, train operators. Following the trend, Playway S.A. has now brought you an offer that you cannot refuse. They offer you the opportunity to play the role of a real-life chef!
Cooking Simulator comes in a broad range of styles. With over 80 recipes, Cooking Simulator will put you up to the challenge of creating a real-life dish. It offers two modes, the sandbox mode, and the career mode. If you are looking for a short burst of fun, try the sandbox mode. But if you are set on embarking on a journey, opt for the career mode instead. Be warned, though, the difficulty level can ramp up just like that! So, if you want to experience the life of a chef, buy this game from the Steam store for only USD 8.19.
Fallout: New Vegas
Followed by the successful Fallout 3, Bethesda Softworks brought out Fallout: New Vegas back in 2010. Fallout 3 was named as one of the best role-playing open-world games of its time. So, Bethesda did not try to change its already successful formula of Fallout 3. As a result, New Vegas looks shockingly similar to its predecessor.
New Vegas features factions that border on grey. There are not white and black decisions in New Vegas. In this member of the Fallout franchise, you should not only be focusing on the main missions. It offers a wide range of side missions that you can complete. They come with their benefits as well. So, if you want to lead the life of a post-apocalyptic soldier, the Steam store will sell you the game for only USD 9.99.
Portal 2
By bringing out Portal 2, Valve may have created an opportunity for them to stumble. It is because of the reason that Portal 2 is so mesmerizing, it will become a standard for judging any game. And when you make genius look easy, people will bash on you when you take a wrong step.

Throughout the whole game, there is not a single moment where Portal 2 falters. Valve did not compromise when it came to quality in Portal 2. With a wildly-engrossing story, Portal 2 is an improvement on the award-winning prequel. So, if you want to enjoy one of the best PC games, you can buy it from the Steam store for only USD 5.49.
With its endless library of games, the Steam store offers PC games cheap for all types of gamers. So, it can get challenging to choose from this plethora of choices. So, we hope that our list of the best cheap games on Steam can help you achieve the highest entertainment while keeping your wallet healthy.
Read Also: Best Free To Play Games On Steam