There are three ways to delete windows update files.
1. By Disk Cleanup.
2. Using cmd.
3. Manually.
But the process is not as simple as it seems. Don't worry. We are here to support you. So, stay tuned.
If you are using Microsoft, you might know how annoying windows update can be. However, Microsoft has solved most of the update issues over the years. But there are many annoying factors left in the windows update system. One such issue is not deleting the old update files automatically.
Most modern users use an SSD for their C drive. So, space is a big issue, and old update files take a lot of space on your C drive. Moreover, corrupted update files may hamper your system. So, deleting the old windows update file is a better choice. Now let's find out more about the process.
Delete Old Windows Update Files Windows 10
Deleting the old windows update file is an easy but technical process. So be careful while conducting this operation. Please read and carefully apply our methods.
Delete Windows Update Files
By Disk Cleanup
Please follow the below instructions for this process.
Go to your windows search bar and search for Administrative tools.

You will find a list of tools.

Select Disk cleanup and double click on it.

The program will ask you to select a disk.

Select C drive or the drive where your windows files are.

Mark one or two empty folders and select Cleanup system files.

A calculating window will pop up, and a new window will open.

Mark the folder below Windows Update Cleanup.

You may also find windows update. Old. Select it.

Then press enter, and you are good to go.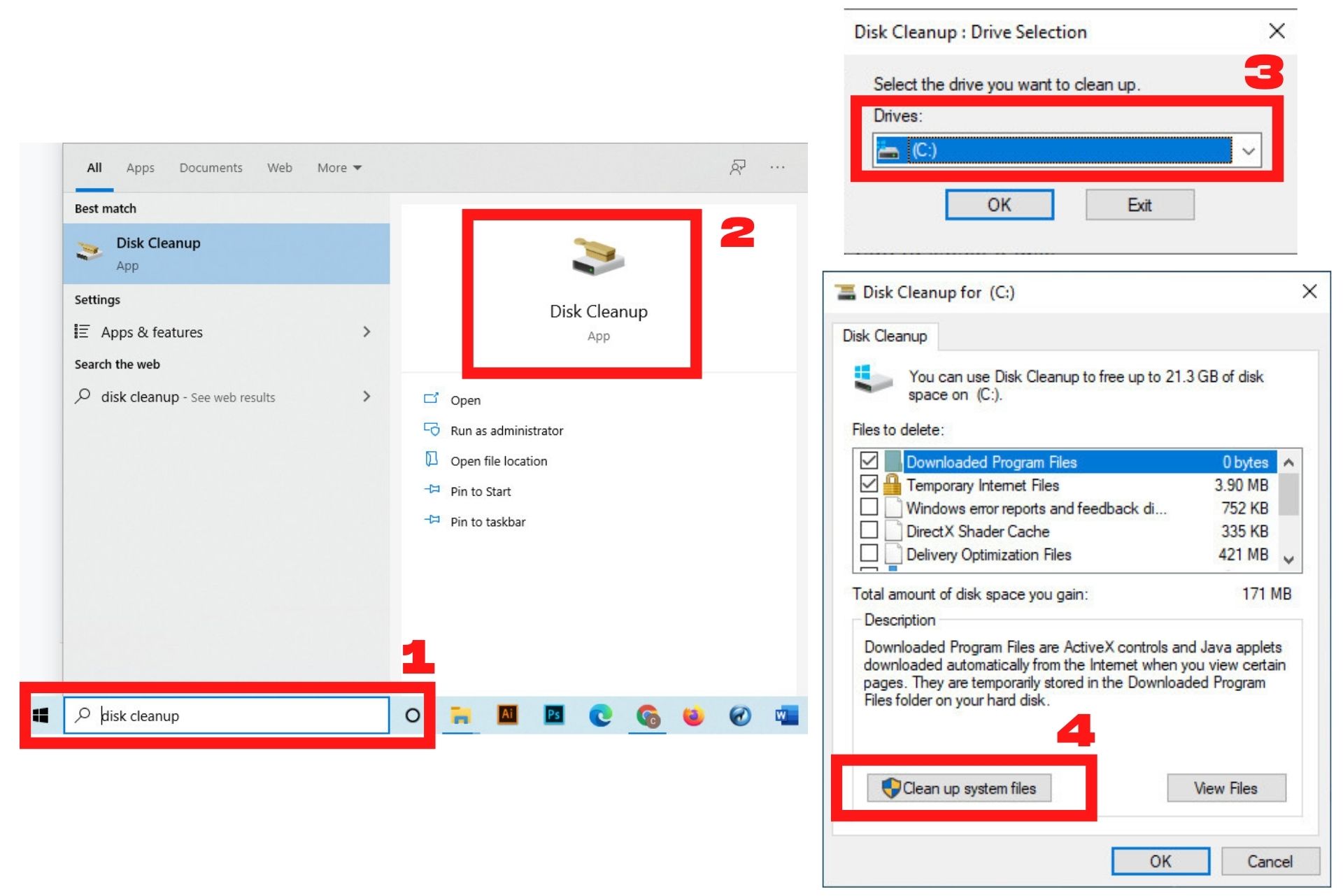 This process works for Windows 7, 8, and 10 system.
Delete Windows Update Files By Using CMD
Cmd or Command Prompt is a built-in Windows developer tool. You can delete old windows update or old cache files just by using some command lines. Just follow the below instructions.

Go to your windows search bar and search for cmd.exe

Then type the following commands.

Type

net stop wuauserv

and hit enter.

After running the previous command, type

cd %Windir%\SoftwareDistribution

Then run

del /f /s /q Download

command.

Lastly, run

net start wuauserv
By following all of these commands, you have successfully deleted all the cache files and old windows files. But Carefully type or paste those commands. Wrong commands may harm your system.
Manually

Delete Windows Update Files

This is the easiest way to delete windows old or corrupted update files. Follow the below instructions carefully.

You need to stop windows update settings first.

Search for services.msc.

Run services.msc and find windows update services and turn it off for now.

Now go to

C:\WINDOWS\SoftwareDistribution\Download.

The old update files are hidden.

Unhide every folder inside it.

Select all the hidden files of this folder.

The press delete.

One warning window will show up.

Select "do this for all current times." and press continue.

After that, go to services.msc again and turn on windows update services.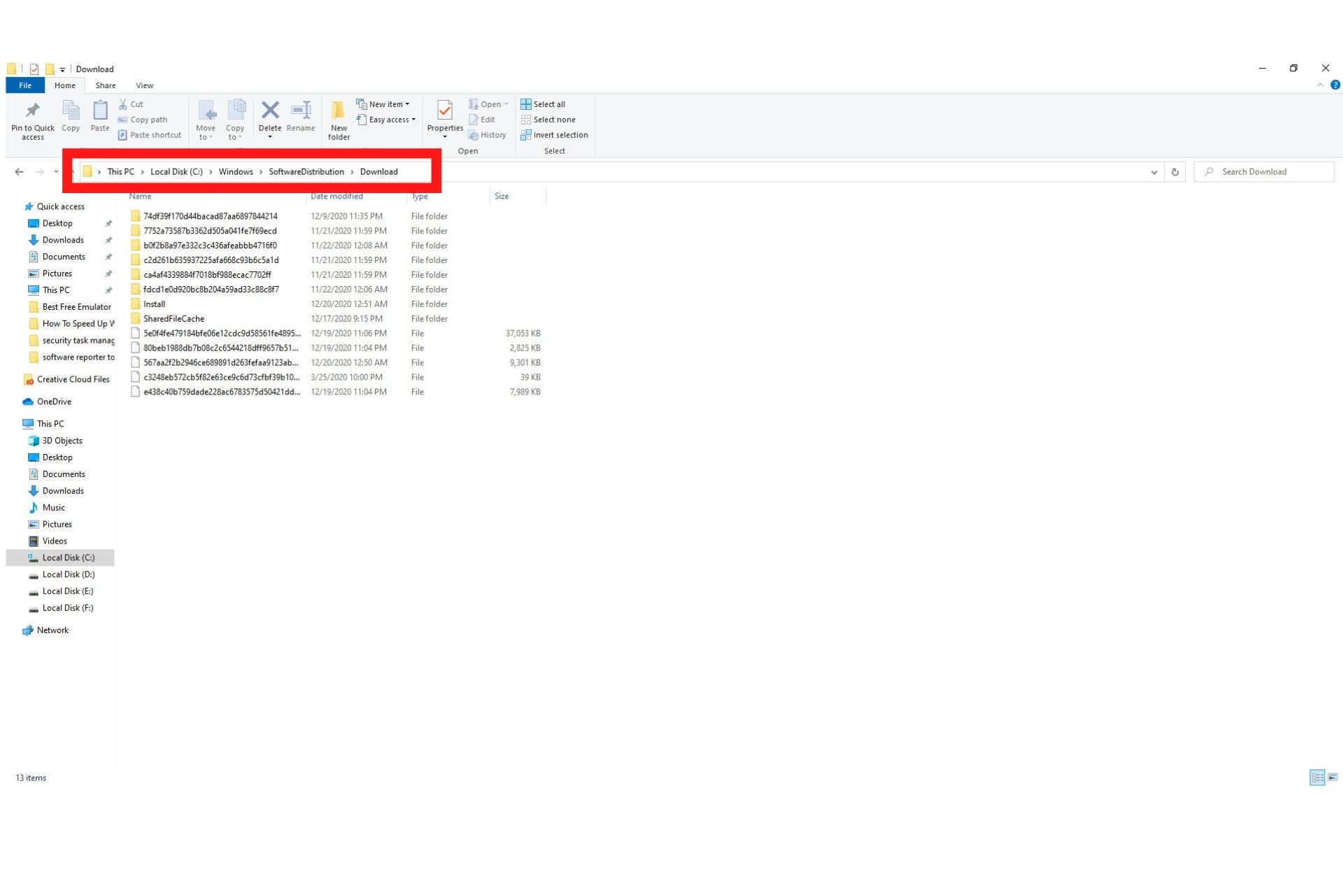 This is how you can delete windows update files in 2021. But remember to do it carefully. Because it is a sensitive task, and if you are not careful enough, you may lose important data.