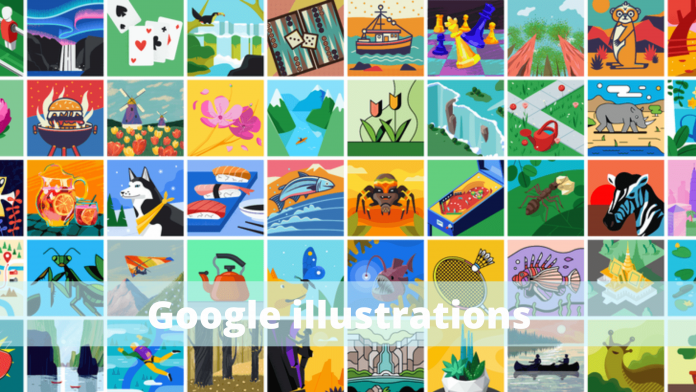 Not everyone likes to set their own photo as a profile picture. Yes, there are some shy guys among us. If you are one of them, Google cares about you. Google just created some illustrations to represent your identity. Are you familiar with illustrations? Of course, you are.
You may have seen them in other apps. These satisfying pictures work as your avatar. Previously Google used the first letter of your name as an avatar if you didn't insert a picture. You must get bored seeing this. From now on you can change it without adding a picture from other sources.
Check out your Gmail account now.  The newly added illustrations are so comfortable. You will find different cultures, animals, mythic creatures, and many other colorful images there. Select the one that suits your personality. We know one's personality can not be declared by illustrations.
But you cannot ignore the fun fact. You can also change the background color and crop as you wish. All these features were recently added by Google. We know everyone is not interested in these little things. But if you are still displaying a single or double word for representing your Google ID, You should change it now.
How to change the Gmail display picture?
All these are in the Customize Profile option. For setting an illustration as a profile picture, just click on the rounded avatar from the top right corner of your browser. Then click on the pencil icon beside your ID name and picture. You will be directed to the settings menu.
You will see the illustrations and background color changing option there. Now select the ones you like most. This way you can easily change your old boring icon to a beautiful DP. The new illustration will be visible across all your connected people. Your contracts can see them as well.
Read More : Facebook's Ray-Ban Stories Smart Glass, Must Check Before Buy
These illustrations are just the initial step. Probably you will see more variations in the future. Google said the collections will be updated soon. They are planning to bring them with other additional products. It will also be available on iOS and web platforms.
Perhaps the idea is great. Some people actually do not have enough time to set DP in Google accounts. This on-the-go process will help them too. These changes are essential. Loved the way they give importance to these little things.