While there are many video game digital distribution services like Blizzard, Epic Games, etc., Valve's Steam is still crowned as the biggest PC gaming distributor. They have a vast inventory. From RPG games to Action games, if you want it, they have got it!
But, unfortunately, we cannot play all of them. I mean, you can try, but going through every game in their inventory that has been built over all these years can be quite a monstrous task.
And let's face it, most of us play games to enjoy and relax and are unwilling to take on such tasks, right? So, how do we decide which games are worth spending money on? Cause while a lot of games are offered free of price, not all of them are worth your time. That is exactly why I have prepared an extensive list of the best games on Steam.
So, hang tight as we bring you some insider scoops about the most intriguing and engaging games available on the Steam Library!
Counter-Strike: Global Offensive
Counter-Strike: Global Offensive, or mostly referred to as CS GO by the gamer base, is a multiplayer first-person shooter video game, and it has the highest player base in Steam. And guess what? Steam and CS GO both share the same developer, Valve Corporation.
Valve Corp. debuted CS GO in 2012 and the title has adorned the throne among the best games on Steam for quite a while since then. As the latest member of the Counter-Strike franchise, it was backed by its strong FPS heritage. Even after eight years of its debut, CS GO has retained its position in Steam and has the highest player base among all other games.
It has a very user-friendly interface and a massive multiplayer base. But if you plan on becoming a member of its player base, you should bring along some friends to play with you. And if you are already in this cutthroat competition, you know what I am talking about. This extremely hardcore, skill-based FPS has a very unwelcoming community.
While this game is not very aesthetically pleasing as the newer FPS games, it is sure to thrill you once you have tried it. And it is free-to-play, so there is no harm in trying.
Defense of The Ancients 2
Here is another fantastic product by Valve Corporation. While DOTA 2 is listed as a MOBA game (Multiplayer Online Battle Arena), it is not your archetypical MOBA game per se. What sets DOTA 2 apart from the majority of games in this genre is its purism. At its heart, DOTA 2 is a twitch-based action RPG game.
This confusing, irritating, unforgiving, disorienting arena is free to play with open champions. The key to playing this game is patience and willingness to learn. To state simply, all you have to do in the game is move and attack using your mouse's right-click button and some other keys for special abilities. You might think that just clicking is easy. Wait till you find out how other players out-click you!
The biggest strength of DOTA 2 is the flexibility it offers. There is no single right answer to every game. You always have to adapt to your opponent's actions and respond quickly on your feet. And understand the fact that you can never stop learning. And once you are hooked, it is hard to let go. So beware!
Player Unknown's Battleground- PUBG
Although Krafton did not invent the last person formula, they are the ones who have made it the most profitable procedure. Yes, I am talking about Player Unknown's Battleground or, as known to the gaming populace, PUBG (pronounced as Pub-Jee).
The concept is simple. As a player, you are dropped off on an island along with another 99 players. And after the players have dropped on the island, they fight with each other to become the last man standing (very Hunger Games-y!). After you have played a few matches and spent a few hours in the arena or battleground, you will get that every small detail is vital to your survival and victory in this game. Every match that you do not win will contribute to the next one that you do. And when you do win, you get to savor the fact that you beat 99 other players in one go.
Accompanied by its unique playstyle and tactics, PUBG brings an amazing gunplay style to the table. Firearms give you a good feeling when you shoot, and it doesn't matter if you prefer a Sniper Rifle or want to beat your opponents in close-range combat; PUBG offers it all. Unfortunately, it is not offered free of cost, but the money is definitely worth spending as it's one of the best games on Steam.
Grand Theft Auto V
One of Rockstar Games' most popular franchises, Grand Theft Auto or GTA, as adorned by its fans, has brought out the latest member of the franchise, GTA V. Fans of the popular franchise were looking forward to its release, and Rockstar Games had finally released this game in 2013. The fans were not disappointed in any terms as GTA V did more than just follow-up with its predecessors such as GTA Vice City, GTA San Andreas, etc.
The game takes place mostly within a superficial city of Los Santos. But the concepts that it satirizes, such as corruption, greed, abuse of power, and hypocrisy, are all authentic. Through GTA V, Rockstar Games has aimed its sights at modern American reality. And the fact that they have put so much attention to every detail to make the game's world feel alive is also one of its main strengths. This game features graphics that are very aesthetically pleasing.
While the game is not free to play, it does not cost quite a buck. Go to Steam and own this game because trust me, you will love it!
Among Us
The latest online sensation brought to us by Innersloth is a cross-platform game called Among Us. Although Innersloth released by Among Us two years back, it has only gotten its popularity stride very recently. After spending many months in quarantine, people have just started playing Among Us, and they simply love it!
The main game is set upon a spacecraft where the players are divided into two teams. One team is assigned the role of crewmates whose mission is to make their ship functional by doing various tasks on the spaceship. But there is a catch. There is a team of imposters that includes one or two members among them. But if you just knew who the imposter was, you can kick them out, right?
Here is where Innersloth made it interesting. The imposters are indistinguishable from the crewmates and hide among them, doing whatever they can to stop the launch. And you get your role assigned randomly. If you are a crewmate, you try to finish your tasks as quickly as possible to make your mission successful. And if you are an imposter, you stop their mission by hook or crook.
Being one of the best games on Steam, it is surprisingly easy to grasp, and it retains its level of fun even if you are playing with strangers. This game costs only $2.99 on Steam. Along with the game comes a set of interesting skins and adorable pets that you can dawn before you start playing.
Tom Clancy's Rainbow Six® Siege
When we talk about Ubisoft's Rainbow Six Siege, the two words that can fully paint the picture are 'disturbingly real.' This tactical first-person shooting game can give you the sense that you are actually on the battlefield.
Rainbow Six Siege has no single-player campaign. It is a fully online multiplayer game. The game involves two teams with five players on each team. The defenders are charged with defending an area, a hostage, or a bomb, whereas the attackers' responsibility is to take control of that objective.
If you think that since it is a shooting game, you can just outshoot your opponents with your God-gifted shooting ability, you are wrong. Tactics play a massive role in Siege. You can outplay your opponents with various traps, shields, etc. And Ubisoft has made sure that you cannot be good at this game from day 1. You have to put your time in it, learn about the maps, the players' abilities. And just when you have got those down, Ubisoft will bring out an update patch that will shake the game's malleable meta.
Rainbow Six Siege is one of the finest multiplayer experiences around and undoubtedly one of the best games on Steam. Ubisoft has paid attention to every single detail making it aesthetically pleasing. So, log in to Steam and buy this game and get that nerve-wracking experience that we all crave for!
Rocket League®
Psyonix's Rocket League was released back in 2015. Since then, they have tweaked different sides of the game while keeping the original essence intact. That is hitting an oversized ball all over a wide variety of shiny arenas with a car and trying to shove it into the opponent's net.
The offline gameplay is quite fun as well since the difficulty level is adjustable to your comfort. There are several modes of gameplay available that can diversify your gameplay.
At first glance, there might not be much learning seen in this game, but the learning curve is relatively steep. Psyonix has an excellent matchmaking system that pits you against opponents with a similar skill level as yourself.
Team Fortress 2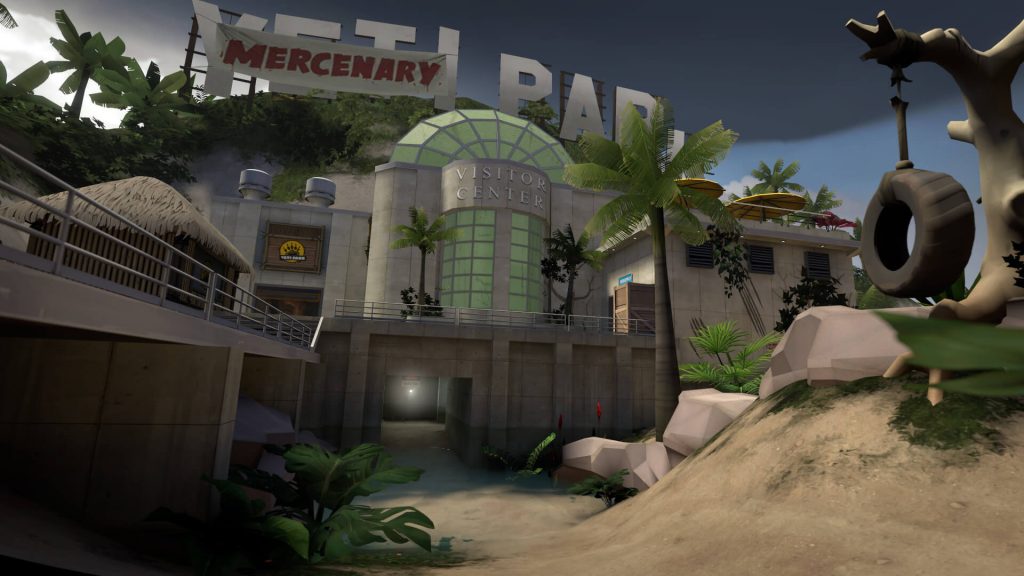 Bearing many similarities with its predecessor, Team Fortress 2 was brought out by Valve Corporation in 2007. While Team Fortress 2 has a surprisingly relevant basic gameplay structure even after more than a decade after its release, its mechanics and implementation stray far from the experience making it one of the best games on Steam. The game has set a baseline for many modern shooting games and offers enough compelling reasons to play consecutive matches with streamlined gameplay.
Many modern shooting games owe some parts of their success to Team Fortress 2. Valve Corporation still updates this game, and it is free to play. This old classic has not lost its charm and even has an active player base till today. So, if you want to join in the fun and feel that old school FPS, come on down because it's better to be late than never.
Rust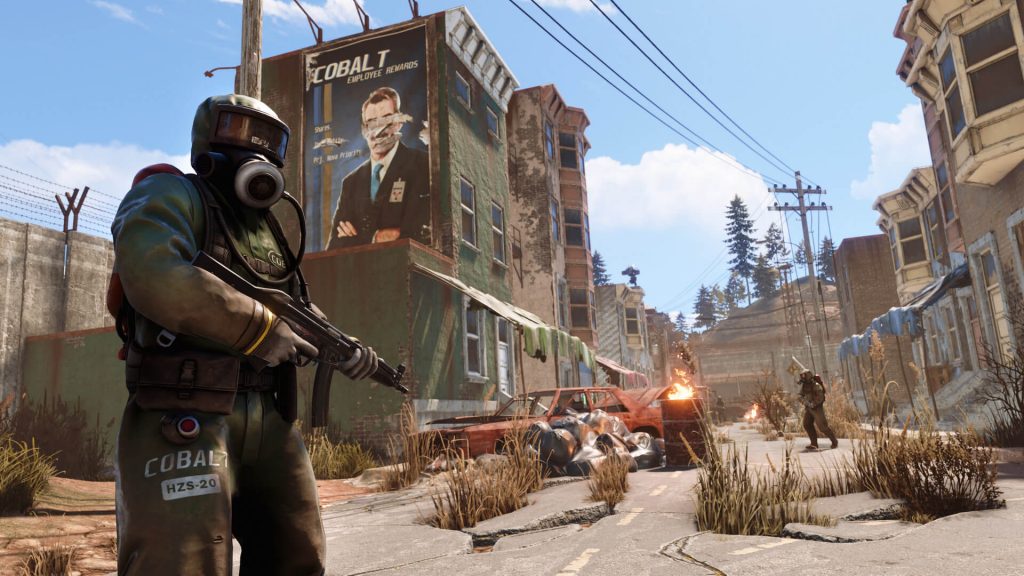 Many of us grew up watching the famous cartoon 'Tom & Jerry.' And almost every time, we could never make sense of why Tom was never able to catch Jerry! We just thought they could do a better job. For those of us, Facepunch Studios brought out the popular survival video game Rust in 2013. This game is for those players who enjoy deadly games of cat and mouse.
The player starts with nothing but a torch and a rock. And with those two things, the player has to stay alive in a dog-eat-dog world. Even though other games are better at particular elements like combat, crafting, exploration, and survival, Rust combines all of them much intricately. This game is not for those players who enjoy farming and exploration more than the other elements.
You will always have to be careful in Rust because you never know who might be hiding behind that innocent-looking rock just to jump up and kill you when you least expect it. This game will give you the thrill you would want from a survival game.
Destiny 2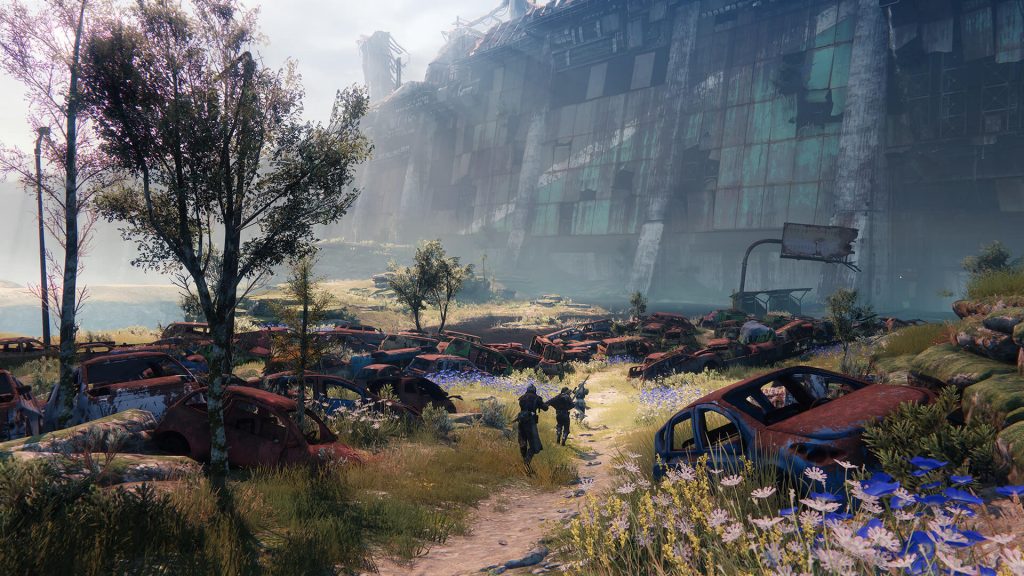 Bungie Inc. has brought out Destiny 2 by fine-tuning the problems out of the preceding game and adding more glamor to it. Destiny 2 delivers a story-driven campaign along with the fantastic first-person shooting experience from Destiny 1. You can easily get lost in its world of multiple campaigns, numerous side-quests, wonderful shooting experience, and impactful PVP action.
Because of its vast world, it is very easy to confuse yourself with what to do. But there is no wrong answer. You just have to pick a character and then loot and shoot. As one of the best games on Steam, it is a must-buy for those who want to enjoy a good storyline with a brilliant shooting experience.
With the way Destiny 2 is upgrading its playstyle, it is expected to be even better than it is now. It is a fun game that rewards skill, and if you want to showcase your skill, Destiny 2 is where you go!
Related: 15 Best Cheap Games on Steam You Can Play Now
ARK: Survival Evolved
Many famous games are built around satisfying our childhood fantasies. One of those fantasies was hunting down dinosaurs with an automatic rifle while on another one. This might sound crazy now, but back when we were little, it was all the rage amongst fantasies. Instinct Games has brought out ARK: Survival Evolved to fulfill that particular fantasy of ours.
The player starts in a medieval world with nothing but some clothes and two fists. And gradually, the player tries to stay alive and climb up the technology tree. Initially, you would be trying to hunt dinosaurs with spears. After a lot of grinding, you will be able to shoot out rocket launchers towards anything you want. But do note that the higher you climb up the tree, the more menial grinding you will have to do.
This game also offers a PVP option where you have to learn to distinguish friends from foes. Just as a friendly player may help you, another can just rob you blind. In the end, this game is worth the money.
Dead by Daylight
Those who want a touch of horror added in their games are going to like this one. Behaviour Interactive has brought out Dead by Daylight to entertain horror lovers. But, horror in games and movies is often characterized by jump scares, startling or shocking events to set off a fight-or-flight response. While those are thrilling in their way, they quickly lose their charm after a while. Dead by Daylight eschews these jump-scares and gives the player the taste of real horror. With its intricately chosen soundtracks and detail-oriented graphics, it will provide you with a feeling of impending doom.
It sports two teams, a team of survivors and a killer, and pits them against each other. Even though the killer is outnumbered, he is not outgunned. Behaviour Interactive has given the killer an ability that the survivors do not have – the power to hurt others. While the killer runs to kill the survivors, the survivors have to outrun the killer by using tactics and slowing him down.
If you want to taste a multiplayer horror survival in one of the best games on Steam, this could be your cup of tea.
Warframe
At its root, Warframe was little more than a procedurally generated loot and shoot game back in 2013. But Digital Extremes has added dozens of features onto that and brought the game out from its 'space ninja' reputation. They added deep story missions, open-world areas, and to our amazement, a hoverboard.
It is an online addictive game that combines snappy shooting, melee actions, and beautifully designed character mobility with mission-based progression, thrilling multiplayer battles, not to mention the incredible sci-fi visuals.
Warframe has been around for quite some time now, and its present form is a dense ball made up of several years worth of updates, system reworks, content drops, and additions. Once you buy this game, it will take you a lot of time to untangle that ball. But you will know that all this work was worth it when you do.
This free-to-play game requires heavy grinding. While you do not have to buy it, it has some buyable in-game contents worth the money.
Path of Exile
Sometimes when our life gets too monotonous or dull, we like to think of ourselves in different situations. Path of Exile is a game of that sort. It starts with you being shipwrecked, washed up on the shores of Wraeclast. All you have are your tattered rags and driftwood. From there, Path of Exile takes you on a journey towards becoming a universe-jumping, god-killing champion.
Grinding Gear Games brought out this free to play action role-playing game in 2013. Path of Exile's biggest strength is the degree of control you can have over your character. You get to decide whether you will turn your character into a tank or a glass cannon or something more balanced. Grinding Gear Games gives the player total control over the damage output and survival potential of their character.
While there are endless combinations that you can pick from, note that some of them are more suitable than the others. You have to do your research and take your decisions carefully before moving on to the next step.
Sid Meier's Civilization® VI
I am sure all of us have wondered at some point in our life what would happen if you were the leader of a country or a nation. Firaxis Games has brought out a whole franchise to give you the chance to find that answer. And the latest member of that franchise is Sid Meier's Civilization VI. It is a 4X game that means to explore, expand, exploit, exterminate. Sounds intimidating? Well, when you are leading a country, you have to take some drastic measures!
Civ 6 starts you off with one of the dozens of leaders, and then you will have to guide your tiny settlement to maturity through tough times and ages. Along the way, you will have to engage in several turn-based battles with your enemies, discuss politics with your neighbors, and gradually acquire more resources for your land as you siphon them off of your vicinity.
There is a lot more finesse to it, but that is what you will have to do to lead your nation to development in this cutthroat world. Firaxis Games has made a perfect mixture of cartography-inspired, colorful art style stirring, varied music that gives you a sense of what era you are playing in.
Bottom Line
At the end of our tiring, monotonous day, games are where we go to find solace, companionship, and thrill. And it is tough to choose what suits our test within this vast range of variety offered to use. So, we hope that our list of best games on Steam will be of help to you. Happy Gaming!