VPN serves us by protecting our confidential data from prying eyes. It routes our info through an encrypted tunnel so that our ISP can't detect our traffic. Again one can spoof one's location by hiding his original IP address. So, if you want privacy, why not check a VPN server immediately?
In the era of the current speedy and competitive global networking, who doesn't want to maintain privacy on the internet? Here, setting up a virtual private network (VPN) will be one of the simplest solutions.
It is a bitter truth that the internet is friendly for exchanging data but not for maintaining privacy. When you are using public wifi, your ISP has access to your data. They can trend your info with advertising agencies or so on. Besides, they can follow your movement that will cause any harm to your life. Can you tell that isn't HTTPS enough for security?
Think, HTTPS cant save your info from local network attack and snooping of isp. So, you can think about VPN.
VPN servers will encrypt your data through a tunnel, and your web traffic will exist in the public domain. Thus your IP will also be hidden. That means, if anyone checks your IP, they will find the IP of the VPN server.
So you can hide your location. Think about a world bank employee who is working from home in India. But his internet providing company is located in the USA. VPN will permit him to make situations that he is in the USA. Isn't this amazing?
You can also access your data from pc while traveling or driving. Again it will get away with monitoring and censorship of the Govt. Many VPN routers will link around dozens of tunnels simultaneously. A company can provide company data to workers around the world. It is no matter where they are located.
It is convenient and provides better security. Its configuration and administration are also easier. You can expand your network by adding a totally new configuration that helps grow businessmen and companies 
So, why don't you set your mind to set up a VPN server?
Things need to keep in mind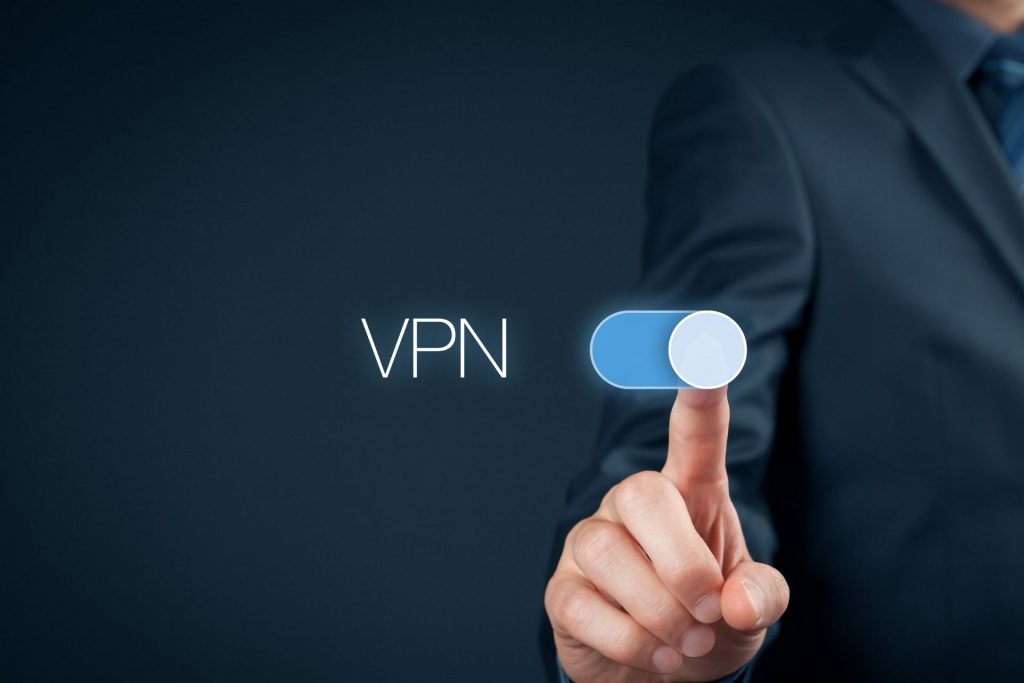 Some important issues have to be kept in mind before choosing a trusted VPN server.
Bandwidth restriction: You need to choose a server that has minimal bindings on bandwidth. Ultimately people come to VPN to bypass restrictions of BW.
Throttle connection: The VPN server should have a minimum throttle connection.
Use of cryptocurrency: The payment system of the server must be in cryptocurrency or gift card.
Kill switch system: Kill switch means a restriction on exchanging traffic while VPN is not connected. It must be a priority to choose a suitable server.
Nearby location: The location of the VPN company should not be long distance. Long-distance may create incompatibility.
 

Well explained company privacy policy.

Access to tor and multihop VPN
Paid or free VPN– which is more preferable?
It's another important question. There are both paid and free VPN server software. The perfect choice totally depends on your requirement and ability. If you are not professional, then you can choose a free or cheap-rated VPN. On the contrary, paid versions are a good choice for companies, business persons, and so on.
Here tunnel bear, anchor-free hotspot shield elite, etc., are free, but some features are permitted to paid users only.
Again, Proton VPN is entirely free. 
Choose VPN servers
One of the toughest things in this project is to find a suitable server. Here are some recommendations for your consideration.
Express VPN
Key features
Speedy and can bypass geographic bindings, allow BitTorrent.

Easy to use and simple

Suitable for windows, mac, android, iPhone, Linux, etc.

30 days money-back guarantee.
Strong VPN
Key features
Less likely to be blocked

Limit 2 concurrent connection

Little outdated

30 days money-back guarantee
Tunnel bear
Key features
Cheap

Against file sharing

BitTorrent is blocked

Slow speed
Surf easy
Key features
Easy to use

Suitable for windows, iPhone, Android, etc

Allow BitTorrent.
Choose VPN protocol
Protocols are used to decide the routing of data between pc and server. Some protocols can enhance privacy, and others can speed up networks.
Open VPN free
Key feature
Open-source. That means one can see its code

Picked over many eyes for vulnerable situation

Not available in macOS, iPhone. 
IkEV2
Key feature
Trend speed with enhancing privacy

Reliable for the privacy issue
L2TP (layer 2 tunnel protocol)
Key feature
Strong security protection
Two-layer tunnel

Amalgamate with IPSec protocol
PPTP (Point to point tunnel protocol)
Key feature
Lesser used

Slow speed

Backdated
SSTP (Secure socket TP)
Key feature
Better speed

Fully integrated with Microsoft operating system
How to Configure a VPN server
One can set up a VPN through a compatible router. Here is the procedure to be followed- 
Arrange key VPN tools
VPN client, server, router are essential components of VPN setup. A router is used to encrypt data. Clients connect you to the server throughout the globe.
Get ready device
First, uninstall all existing VPN. Then configure your network for clients by using lesser-used or unused devices.
Download and install the client from the provider.
Set up the server. You can take help from tutorials.
Log in by using original info.
Choose your suitable protocols
Troubleshoot and fine-tuning
You have to make sure that the configuration suits your requirements. You can select commonly used servers as defaults. Then turn on the kill switch option. Kill switch helps you to restrict exchanging data while the VPN is disconnected.
Besides, anyone can set a VPN through a router that supports DD-WRT or other third-party firmware. In this case, one has to flash the router and customize the router firmware.
Again someone can make their own dedicated VPN server manually. For this method, one has to input all info individually. This is a time consuming and boring process. So, if there is confusion between creating or buying, then buying should be the preference.
Downsides
VPN has some drawbacks also. Basically, it has accessed your traffic like your ISP. So if you believe you have nothing to worry about VPN, then you are in a fool's paradise.
Here are some downsides to it.
Complicated design

:

VPN server has a complex design and its implementation is also complicated. So, it has some configuration security risk.
Reliability

:

VPN server can also trend your info like your isp. It has access to your traffic. So you have to choose a server whose previous record is better and logistics are good enough and clear.
Incompatibility

:

in the case of implementing new configuration and infrastructure, there happen some problems for incompatibility.
Connection speed

:

VPN will trend privacy and connection speed. It will slow down the speed.
You have to be careful also while using a VPN. You need to check that Protecting measures are enlisted in the company privacy policy.
In conclusion,
This is how to set up a VPN server. You can judge VPN servers by their service, but you can't deny their importance in your life. So, before making a choice, you need to learn VPN protocols, features, what will match with your demand, server's credibility, etc, and then you make your choice.
Happy web trafficking with maximum privacy through a trusted VPN server.