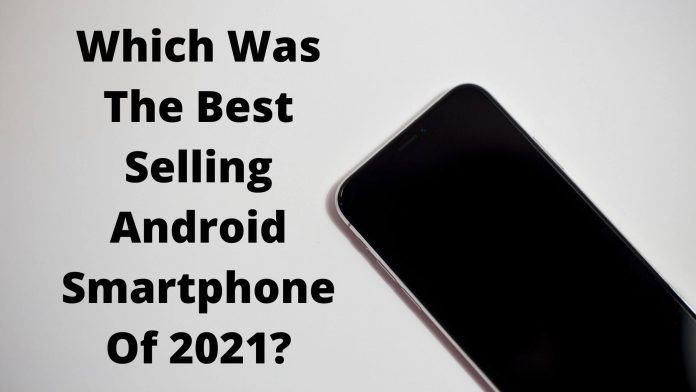 Are you interested to know which one was the best-selling Android smartphone of 2021? The answer will surely surprise you. It is a Samsung Galaxy A12. Yes, you heard it right. The Samsung Galaxy A12 was the best-selling Android smartphone in 2021. Let's talk about how Samsung managed to get there.
We got this result from counterpoint research. According to their monthly global handset sale tracker, the Samsung Galaxy A12 handset sold most last year. That was among all Android smartphones. If we talk about the overall result, iPhones are way ahead. Check out last year's best-selling smartphone from the list below.
1. Apple iPhone 12
2. Apple iPhone 12 Pro Max
3. Apple iPhone 13
4. Apple iPhone 12 Pro
5. Apple iPhone 11
6. Samsung Galaxy A12
7. Xiaomi Redmi 9A
8. Apple iPhone SE 2020
9. Apple iPhone 13 Pro Max
10. Xiaomi Redmi 9
So the Samsung Galaxy A12 sold 2% of all smartphones sold in 2021. It's only 0.9% ahead of the most sold smartphone of 2021 which is the iPhone 12. But there are 5 more smartphones above that. All those are iPhone models. So, we can clearly see the premium segment of the smartphone market is mostly acquired by Apple.
But in the budget segment, Samsung beat all of its Android competitors. However, Redmi 9A and Redmi 9 are the other Android smartphones on the list. The noticing point is how ahead iPhones are. Even the old iPhone models like iPhone 11 or iPhone SE sold more than the latest Samsung devices.
So are people moving their back to Samsung? The answer is no. But in the Android market, there are a lot of competitors. The pricing can be one bad side of Samsung. Although iPhones aren't very budget-friendly, people may not like some of Samsung's business strategies.
One major fact is using their Exynos chipset outside the US that people never appreciated. No one wants to buy a slightly less powerful same model phone with the exact same value in different regions. Because the processor is the most important feature of a smartphone. Well, for now, Samsung can cheer for the best-selling Android smartphone of 2021.